Are you suffering from pain or other mental or physical conditions?
An alternative solution that works alongside your healthcare professional

We help you where traditional therapy leaves off?
Be in control of your own health and your own progress

Are you able to reach your health goals?
Gain a deeper understanding and affect change in your health

Seeing your progress towards your goals keeps clients engaged and motivated?
We offer restorative, beginner level guidance to accommodate any disability or restriction
YogaMedics

Programs

Designed by select clinical experts and specialists. YOGA MEDICS programs utilize the holistic benefits of yoga practice in a medically oriented, results-based model. Our protocols were designed by a group of doctors, therapists, psychologists and yoga experts to accomplish specific clinical goals. This is not recreational yoga; we partner with you to improve your quality of life.
RYT

Training

Who is the ideal candidate for the YogaMedics teacher training program? You!

We have a diverse group of trainees who come to us for many reasons. Are you in the medical field and wish to bring yoga to your facility? Are you looking to explore and improve your personal practice? Do you want to work in the growing field of therapeutics? Are you currently teaching yoga but want to understand how to address injuries or restrictions?

Upon completion of the program, our trainees go on to teach group classes and see individual clients. They have a much more thorough understanding of alignment, as well as how to deal with anxiety, depression, PTSD, and chronic pain.

Don't just take our word for it, read reviews from our trainees here.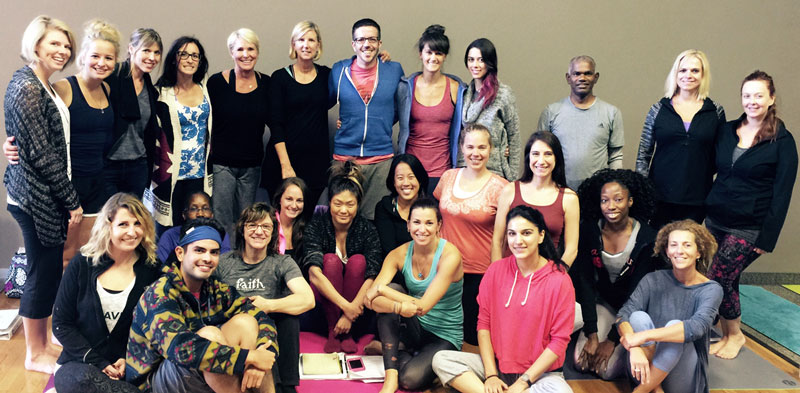 Testimonials
What they say about us
After lots of time spent looking for a quality yoga therapy training I came across YogaMedics. I was impressed with their level of expertise and ability to offer a payment plan to make it financially feasible. The training was well-organized, thorough, and gave me details and information that I continue to turn to in my teaching. They have a wonderful group of trainers that present with an interactive, hands on, and engaging approach. Through the YogaMedics Yoga Therapy Training Program I've gained an understanding of both proper alignment and misalignment. I've learned how to observe, test and gently realign my own body as well as my clients and how to offer effective therapeutic exercises that address specific issues.

Jessica McCrumb

Yoga Medics yoga teacher training program is an education and experience that will move your practice to a new level and elevate or build your skill set. The expert teaching and on mat training are invaluable, especially to those working with or aspiring to work with clients that may be in pain/injured/etc. The quality of the education is excellent, the presentation of on mat and off mat work will alter the lens through which you view the practice of yoga-it is a beautiful unity of science based research coupled with yoga. Very highly recommend this program and classes offered!

Sarah Fuller