You already know what we do: Americans are ditching the pills, the surgeries, and seeking holistic, alternative means to pain management. Yoga is one of their top choices.  
More than 20 million Americans practice yoga. Not only has the yoga industry risen to a whopping $10.8 billion, but belief (and proof) in its mental and physical benefits are also on the rise.
YogaMedics wants to help you expand your physical therapy practice by offering your clients a yoga regime in tandem with their physical therapy exercises. Your clients will appreciate the diversity in their routine and our methods are proven to work!
What is YogaMedics?  
YogaMedics offers a yoga-based approach to enhance patients' health, rehabilitate them, and prevent future injury and illness. Our programs are customized for each patient, are medically proven, and consistent with traditional clinical treatment models. Our trained and certified experts know how to address both the physical and psychological needs of a variety or medical conditions.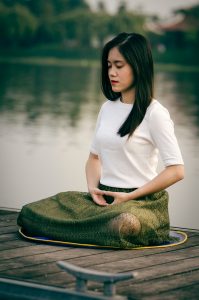 Has Yoga Therapy Been Proven to Work?
Yes. We've done the hard work to ensure our methods deliver consistent results.  Through the efforts of many physicians, psychologists, scientists, and yoga instructors we have published research and case studies which prove that our methods are effective. You can read our study here (Physical Medicine and Rehabilitation).
Additionally, since 2012, we have worked with the Defense and Veterans Center for Integrated Pain Management (DVCIPM), on a study examining the impact of individual yoga therapy for chronic back pain among veterans. The mission of DVCIPM is to develop consensus recommendations for the Air Force, Army, Navy, MHS, and VHA integrated pain management communities for improvements in pain medicine policies, practice, education, and research, based on the best available evidence.
YogaMedics is currently contracted with the VA hospital system and have helped countless soldiers heal from physical and psychological wounds. Over 4,000 veterans have successfully completed our individual therapy program to date.
How can My Physical Therapy Clinic Partner with YogaMedics?
There are three ways to work with YogaMedics. 
A YogaMedic Will Visit Your Clinic
Initial Investment: Varies
Your clinic will contract with one of our certified YogaMedics, who will conduct sessions at your clinic. One of your physical therapists will oversee the session. YogaMedics will promote services at your location.
Revenue will be split 50/50 with YogaMedics per session with a minimum contract for a specific period of time (no initial investment).
OR you will pay a minimum and commit to a specific period of time YogaMedics will conduct sessions in your clinic (i.e. Tues/Thurs 9:00-12:00)
Train and Certify Your Physical Therapists to Become YogaMedics
Initial Investment: $3,000
With this option, you will always have an in-house YogaMedic! Physical therapists who enroll in our program will have an exclusive license to YogaMedic's software, which means continued education and constant access to a YogaMedic Professional. Group rates can be negotiated.
Refer Us! Tell Your Patients Who We Are and the Services We Offer!
Can Yoga Therapy be Billed to Insurance?
We are aware and realize the complexities of billing physical therapy through insurance (and we feel for you). Though each client's insurance policies differ, yoga therapy performed in your physical therapy office can be billed as usual.
Set your physical therapy practice apart, while offering your physical therapists a chance to expand their skillsets and your clients the results they're looking for.
Speak to a Yoga Medic
We'd love to speak with you to learn how we can help your physical therapy clinic grow. We offer free consultations to discuss your unique business needs, your pain points (figuratively speaking), and how your partnership with YogaMedics can help.